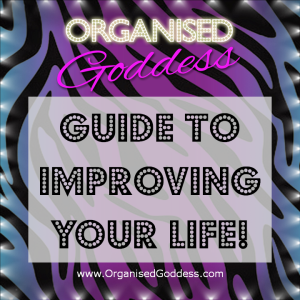 How may of you make resolutions? And how many of those are the same as last year…and the year before, and the year before that?
I realised that to improve my life, I need to look at all areas of it, and make incremental changes in each area.
So, using the categories in my Wheel of Life workbook (free when you sign up to my newsletter), I created this Organised Goddess Guide to Improving Your Life.