How do you plan out your year? A review of Leonie Dawson's 2014 Amazing Life & Biz Workbooks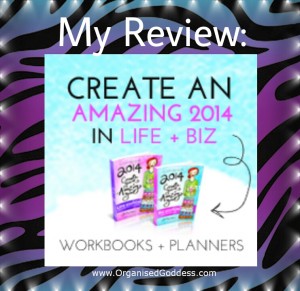 The current year is coming to an end, which means that thoughts inevitably turn to the new year, and what we'd like to see happen in our lives.
Maybe 2013 didn't work for you as you wanted it to.
Maybe sad things happened, or you lost your way, or you simply didn't have time to make the changes that you wanted.
I know I often start the year full of excitement and promise, and by the time I go back to work a couple of days later, all that magic has gone, and it's back to the same old…
Know that feeling?
Then last year, I found myself staring at an advert for the 2013 version of the Amazing Life & Business Workbook. Probably some well-targeted advertising on Facebook I think, as I spend *cough* a little too much time over there.
I digress.
The sales page was pretty and arty, and therefore different to things I'd seen before. It spoke to me of hopes and dreams and finding your way in the world. Previous year planning-type products had seemed rather cold, and not so enjoyable to use (at least, I might use that as my excuse for not using them to their full advantage).
But this was different.
(If you want to go ahead and look at the sales page, it's here)
As Leonie says:

"The Create Your Amazing Year In Biz + Life workbooks will turn your New Year's resolutions from faded-out forgotten wishes in a month's time into actual dreams come true. They are essential catalysts and companions to helping you unfold your most incredible year yet in business and life."
I thought about it for a bit, and realised that if I wanted my life to move forwards, I had to do something differently – as it hadn't got much further over the past couple of years and I felt like I was living a Groundhog Day.
So last year, I bought them. I bought both of them (Life and Business), and had to print them out in black & white as I didn't have a colour printer available to me. While going through them (and colouring bits in!), I decided that in subsequent years, I would pay to get them printed in colour. Leonie fills her workbooks with colour and so it makes a beautiful difference to be able to appreciate it as it was intended.
This year in fact, there is one book incorporating both the Life and Business edition and it's on sale through Amazon (UK & USA). I got the boyfriend to buy it for me as an early Xmas prezzie (yay!) so I had it in colour this year.
Do you want to see some pictures?
Part of the workbook invites you to do an Oracle reading for the year ahead – as you may be able to tell from the picture on the right, I was accompanied by one of my cats when I did this part!
Both of the workbooks include a Closing Ceremony for 2013 – after all, how can you make a fresh start when you haven't closed the old year? Plus loads of fabulous questions for you to answer and work your way through.
I've borrowed this picture direct from Leonie's site (with permission!) to give you an overview of the imagery and type of worksheets within the workbook: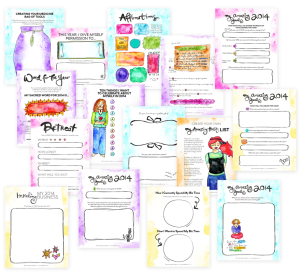 I've found this really useful, particularly reviewing it throughout the year, though I didn't do this as much as I should have done last year. So this year, I will make a point of reviewing it every month, ticking off what I've achieved, adding to it when inspiration strikes, and taking myself off on dates for a couple of hours to read & review it.
So because it's something I have used last year and again this year, I thought I'd share it with you. The investment is something miniscule like $9.95 USD per workbook (or $17.90 USD for both), and I would highly recommend that you do if you want some structure and success to come out of 2014 for you.
(Or of course if you want the printed version, you can find it on Amazon UK and USA).
Now I'm off to go and add a few more things into my workbook – funny how inspiration can strike at the most random times!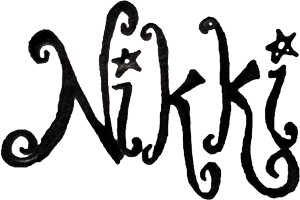 If you've enjoyed this post, I'd be grateful if you'd share it with your friends or anyone else that you feel it could help.
Also, have you signed up to get your FREE Wheel of Life Workbook? I show you how to analyse 8 areas of your life to see which ones you want to start organising & improving!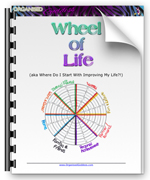 Filed under: Goal Setting • Reviews
Like this post? Subscribe to my RSS feed and get loads more!