Organising Your Car Maintenance Schedule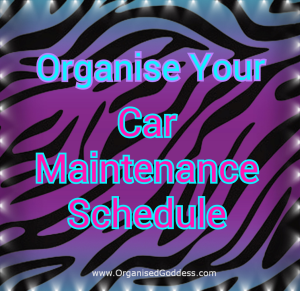 Do you know when your car MOT is due?  Or when your insurance runs out?  Or when your car was last serviced?
I'm one of those strange people that remembers dates & numbers rather well, but from talking to my friends over the years, most of them don't have a clue when the car maintenance stuff is due, and so they often find themselves rushing around at the last minute trying to find somewhere to MOT the car before closing time, or worse, they're driving round in an un-insured car or one where the MOT has expired.  All illegal in the UK.
As I've just been doing my car maintenance, I thought I'd create a free download for you that you can fill in, and that way you'll be more organised and less stressed about the whole car maintenance thing.  And we all want less stress!
So this is what I've done.  If you right-click on the picture below, you can download the A4 sheet, or you can open it directly by left-clicking on it (no idea what the commands are on a Mac!).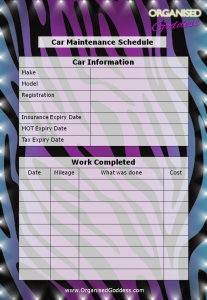 It's fairly self-explanatory, but a few minutes filling it out now and then updating it when needed could save you hours in the future (especially when you misplace your previous MOT certificate and haven't put it in the car folder <—– yes, that would be me this year, so this post is a bit of a reminder to me as well!)
Different cars will have different service requirements, so check your manual for that (mine is every 12000 miles which I think is fairly average for a diesel hatchback).
It's always interesting to note your mileage at each time you do something to the car, as then you can see patterns emerge – e.g. you may find you change the front tyres every 10000 miles; well, then you can budget for that.  You may find the brakes need replacing every 4 years.  Again, you can budget for that too.
While I'm talking about budgeting, I have a 'car pot' that I put £100ish a month into, so that when it's the time of year for tax / MOT / insurance / servicing etc, I already have the money tucked away safely, so I haven't got to suddenly find a spare £1k from somewhere!  Trust me, it's a good thing to do.
Once you've completed the Car Maintenance Schedule sheet, put all the relevant dates in your diary, with a reminder a month before to organise each part (e.g. book in the MOT and / or service, get insurance quotes etc)
Then put this Car Maintenance sheet into the front of your Car Information folder (you know, the folder you have that has all the car information stored semi-neatly within it…you don't have one?  Make one!  Get an A4 ringbinder and some plastic pockets, and a file divider for each car in your household.  Then you can store all the car stuff in one place which makes it so much easier to find!).
Anyway, I hope that you find this download useful, I'm off to print mine out & fill it in now!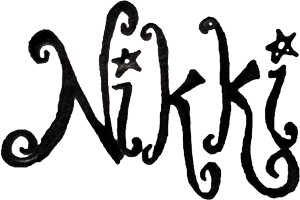 If you've enjoyed this post, I'd be grateful if you'd share it with your friends or anyone else that you feel it could help.
Also, have you signed up to get your FREE Wheel of Life Workbook? I show you how to analyse 8 areas of your life to see which ones you want to start organising & improving!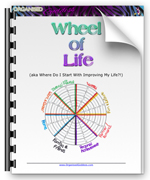 Filed under: Time Management
Like this post? Subscribe to my RSS feed and get loads more!