New Here?
If so, a very warm welcome to you!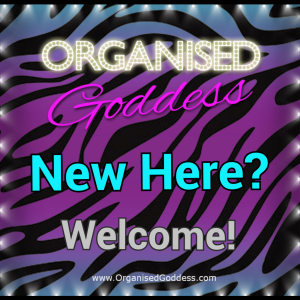 Here, in my little corner of cyberspace, you'll find a plethora of purple, along with tips, tricks, and techniques for helping to organise your life in order that you may feel calmer and happier.
I know the misery & stress that a disorganised life can bring, and so I have created this site to share a variety of tips, tricks & techniques to help you to live a happier, more organised life with minimal effort.
As this is your first time here, may I please suggest you start with a couple of blog posts from here to get a flavour of what's going on, and of course, I would love it if you'd sign up to my mailing list (see the box on the right hand side?  Yep, that's the one!).
For an even quicker overview, here's a list of things that I will talk about here, in no particular order:
~ Cats

~ Tea drinking

~ Purple, and the love of all that is purple

~ Organising various elements of one's life – whether it's relaxation, the evening rituals, your food shopping, your holidays, your year, your finances etc

**check out the Organise Your… list on the right for more!**
And of course, you may want to know about me.
I'm Nikki, & I live in Bristol in the UK with my boyfriend and our 2 cats (you will see that cats feature a lot in my life).  I have an addiction to handbags, purple, tea, cats, shopping, and sleeping.  I am all about living a relaxed and happy life.
So please make yourself at home here!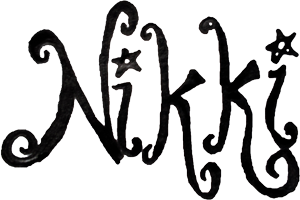 .
  .
(Wondering about the 'goddess' reference?  I think we are all goddesses, it's just that some of us have forgotten that…)