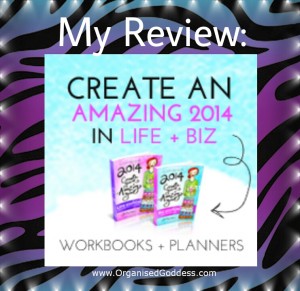 The current year is coming to an end, which means that thoughts inevitably turn to the new year, and what we'd like to see happen in our lives.
Maybe 2013 didn't work for you as you wanted it to.
Maybe sad things happened, or you lost your way, or you simply didn't have time to make the changes that you wanted.
I know I often start the year full of excitement and promise, and by the time I go back to work a couple of days later, all that magic has gone, and it's back to the same old…