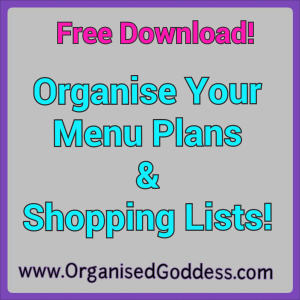 Ever gone to the fridge & stared inside, willing a delicious meal to appear?
Ever gone round the supermarket in a half-starved, dazed state, and come out with a load of cakes but nothing sensible to eat?
Ever got home from work & gone "what shall I / we eat tonight" and then just had a piece of toast or got a takeaway because you either don't have any food in the house or can't be arsed to cook?
Well, you're in luck – this blog post & free download should help you with this.